Columner Part Deux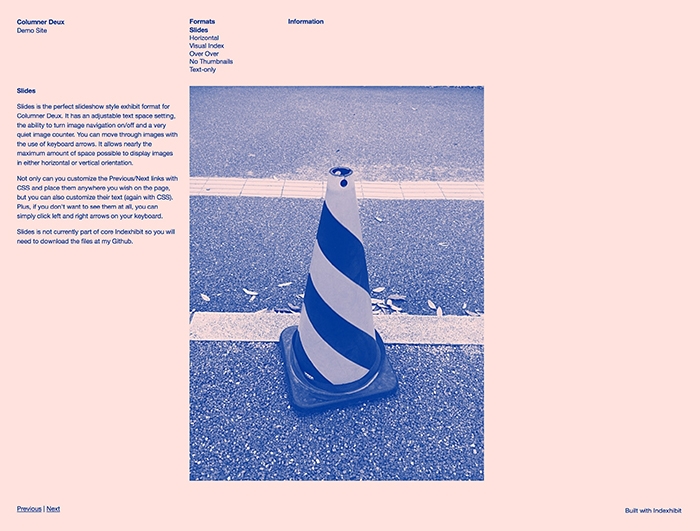 My friend Mathieu Hardiviller created the Columner theme for Indexhibit somehwere around 2011 if I remember correctly. It was the first actually good and different theme contributed by anybody from the community.
I believe it was inspired simply by the task of trying to create a horizontal index instead of the default vertical one. I'm sure it was also inspired by "old school" web design, typography, etc. It's something to think that not that long ago we didn't even have proper web fonts.
After too much delay, I finally regenerated Columner into Columner Deux. And I also made a demo site for it - mostly because I miss creating rudimentary sites like this.
You can find usage notes, my lovely photos of cones and download info at the demo site. If you use it, let me know!